Backend Developer (contractor)
Here to resolve and enhance
Alejandro is a busy guy, so busy, in fact, that he couldn't write his own profile. But let's not judge. He is in his Senior year at DePaul University.
His daily and time consuming routine consists of repairs on his car and riding his motorcycle. We keep telling him to be careful out there.
What more? Believe it or not Alejandro loves to visit the fine restaurants in the Fox Valley area and knows most of them. If you need any recommendations he would be happy to pass some along.
His patience and dedication with these activities leaves little time for pursuing his double major in Information Assurance & Security Engineering and Computer Science. He plans on continuing his studies after DePaul, and get a master's degree.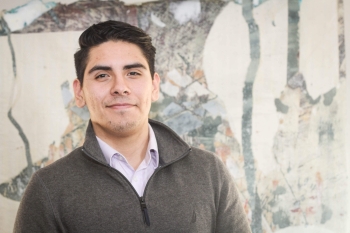 with n2C for
9 years 217 days