Themer/Strategist at large (contractor)
Here to architect solutions
net2Community started working as a subcontractor to Goldin Media on a project back in 2010. Since that time, Dave Goldin and Bob Snodgrass have collaborated on numerous projects, trading roles of prime contractor and subcontractor.
Dave has great experience in web development specifically with Drupal and theming, and in video production. We call on Dave when we need additional help on a project or where he can lend an objective eye to a project.
Goldin Media, Inc. is a turnkey media production company with cross platform capability in video and the web. Goldin Media builds websites with Drupal, the leading content management system and application development framework. In addition to the mechanics of making the web and video happen, Goldin Media also helps you think things through, refine your ideas, and optimize your communications strategy. Goldin Media works closely with their clients, and they consider Goldin Media to be part of their team.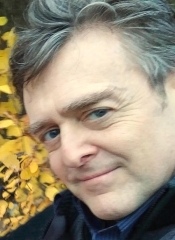 with n2C for
13 years 212 days